Opulent interiors at the apex of indulgence.
With premium gold, nickel, and bronze schemes, every choice is a winner.
Caesarstone and marble counters. Gaggenau appliances and cooktops. Antoniolupi vanities, sinks, and deep soaking Laufen bathtubs. Gessi showers, faucets, and fixtures. Experience ultimate luxury.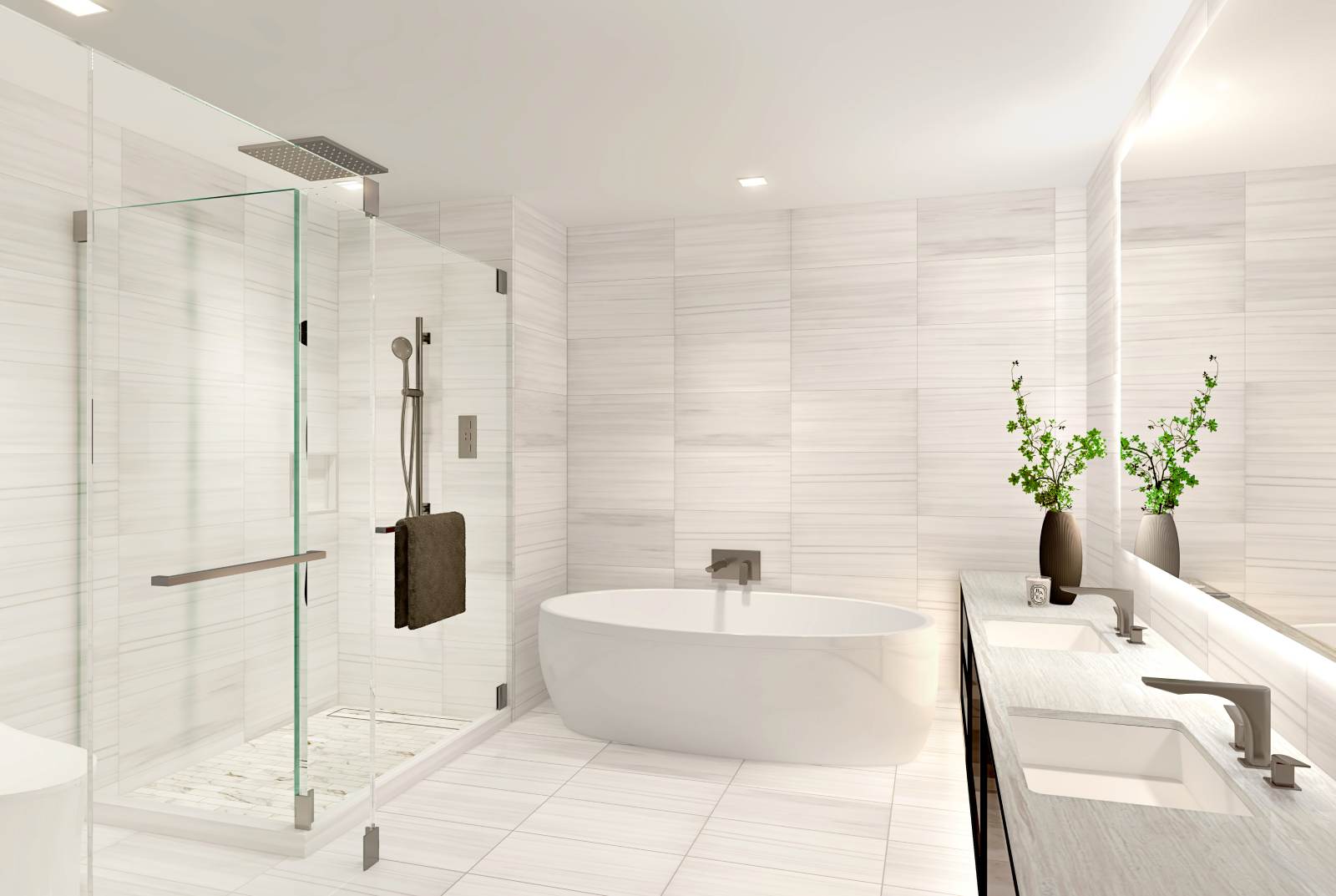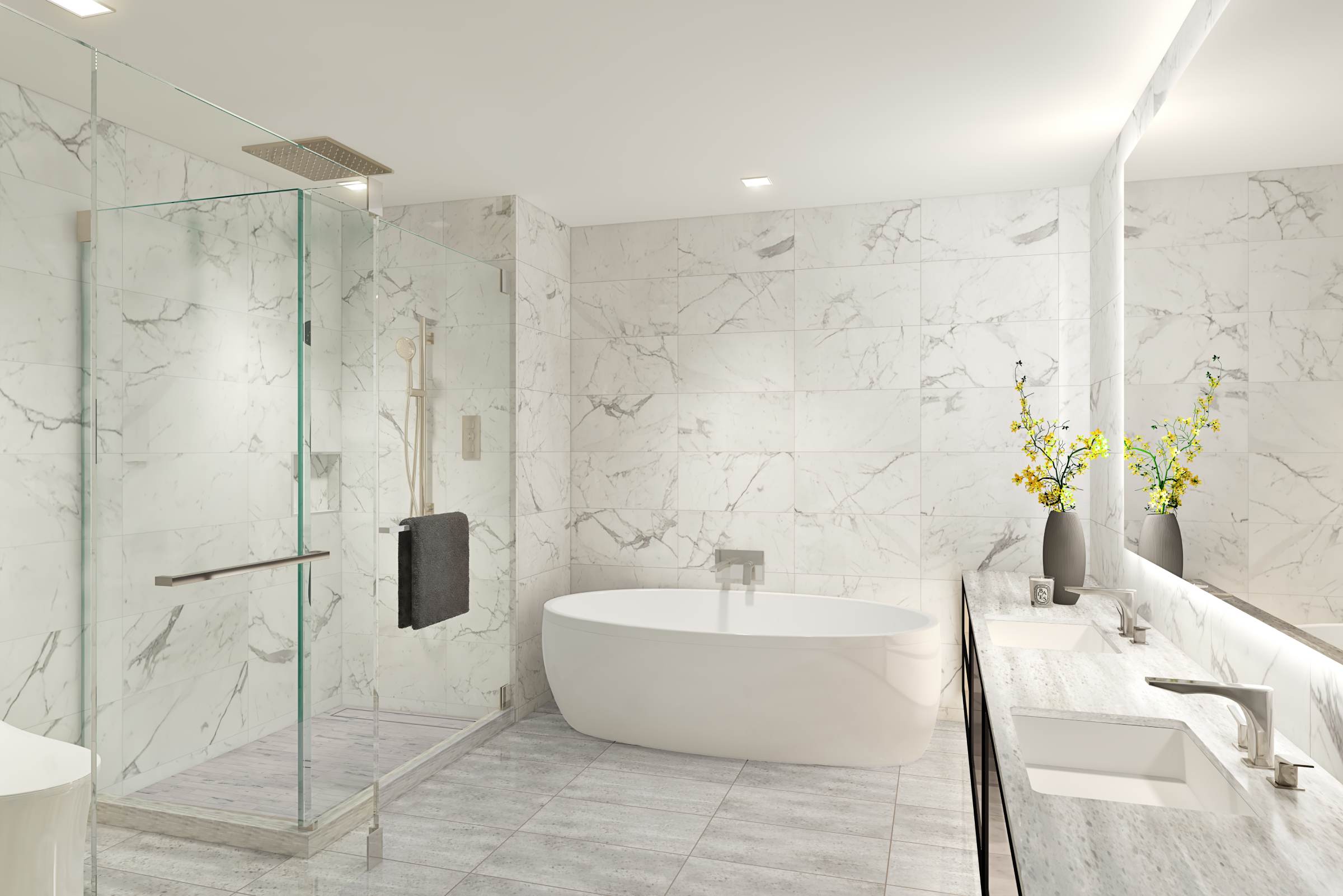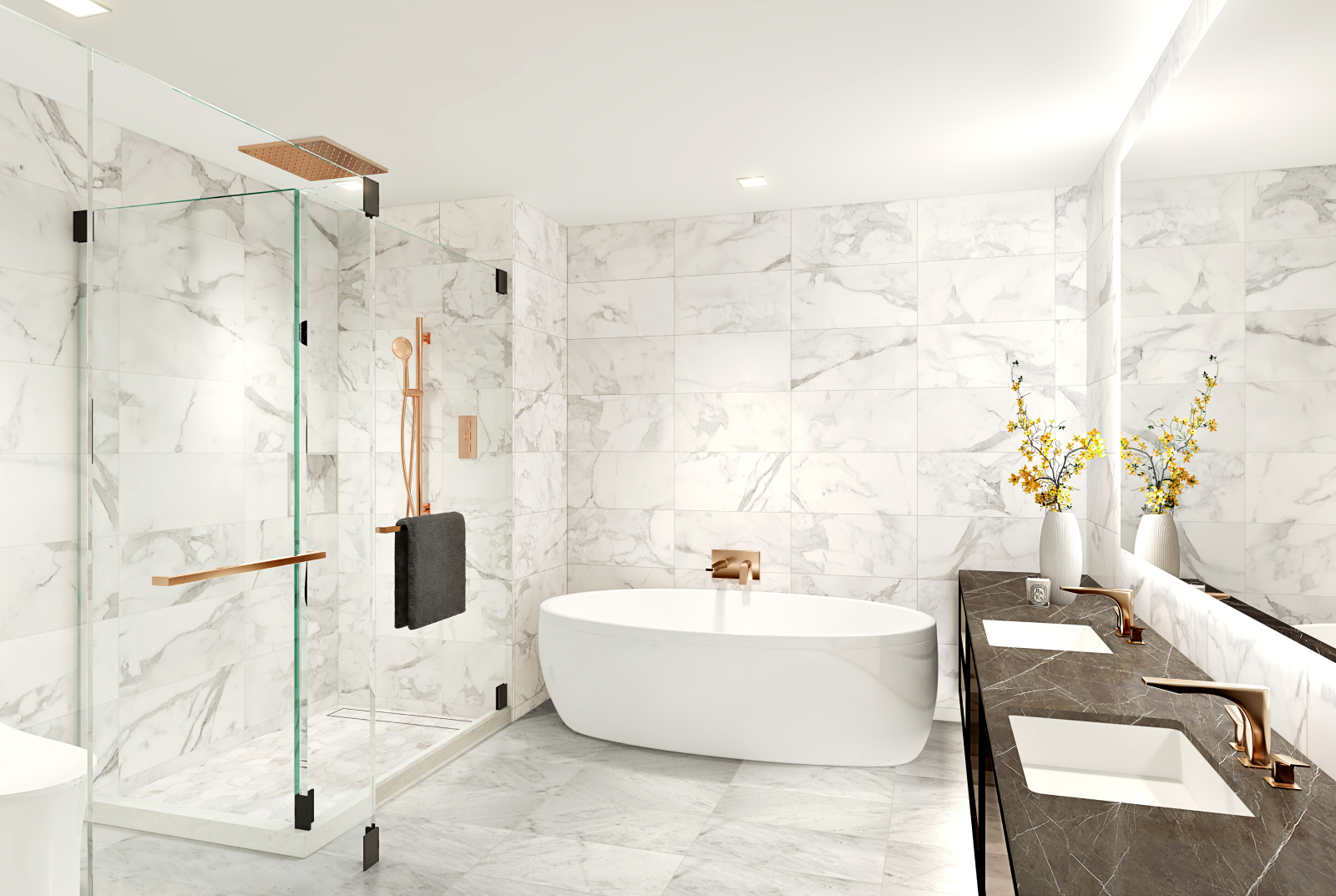 Bathroom Nickel Color Scheme
Polished and shining, the nickel theme provides a luminous yet subtle counterpoint to light-colored and striated tile with marble features, vanities, and walls.
Bathroom Gold Color Scheme
Strike gold with this stunning theme. Brilliant, gleaming features punctuate exotic, high-contrast tile with marble finishes, creating a refreshing, peaceful oasis.
Bathroom Bronze Color Scheme
Lustrous bronze hardware provides burnished, eye-catching detail amid a sea of mesmerizing, floor-to-ceiling tile with marble features.
Kitchen Nickel Color Scheme
The nickel kitchen is your reset button in a busy world. Envision enjoying your morning coffee on elegant countertops—Caesarstone on main countertops and marble on kitchen islands—paired with intricately detailed Italian cabinets from Ernestomeda.
Kitchen Gold Color Scheme
The gold kitchen scheme pairs arresting blond wood with exquisite gray tones—a masterclass in neutral colors and balanced textures. Caesarstone main countertops and marble countertops on kitchen islands accent handcrafted Ernestomeda cabinets.
Kitchen Bronze Color Scheme
Dusky and handsome, the bronze scheme skews toward the darker end of the color spectrum. Notice the details with fine Italian Ernestomeda cabinets. Get lost in the nuances, with Caesarstone main countertops and marble countertops on islands.