Rich textures. Peaceful palettes.
Graceful neutrals set the stage for an elevated space.
The Residences offer two easeful, contemplative color schemes: linen and suede. Watch the light play upon either of these two muted yet refined tonal combinations throughout the day.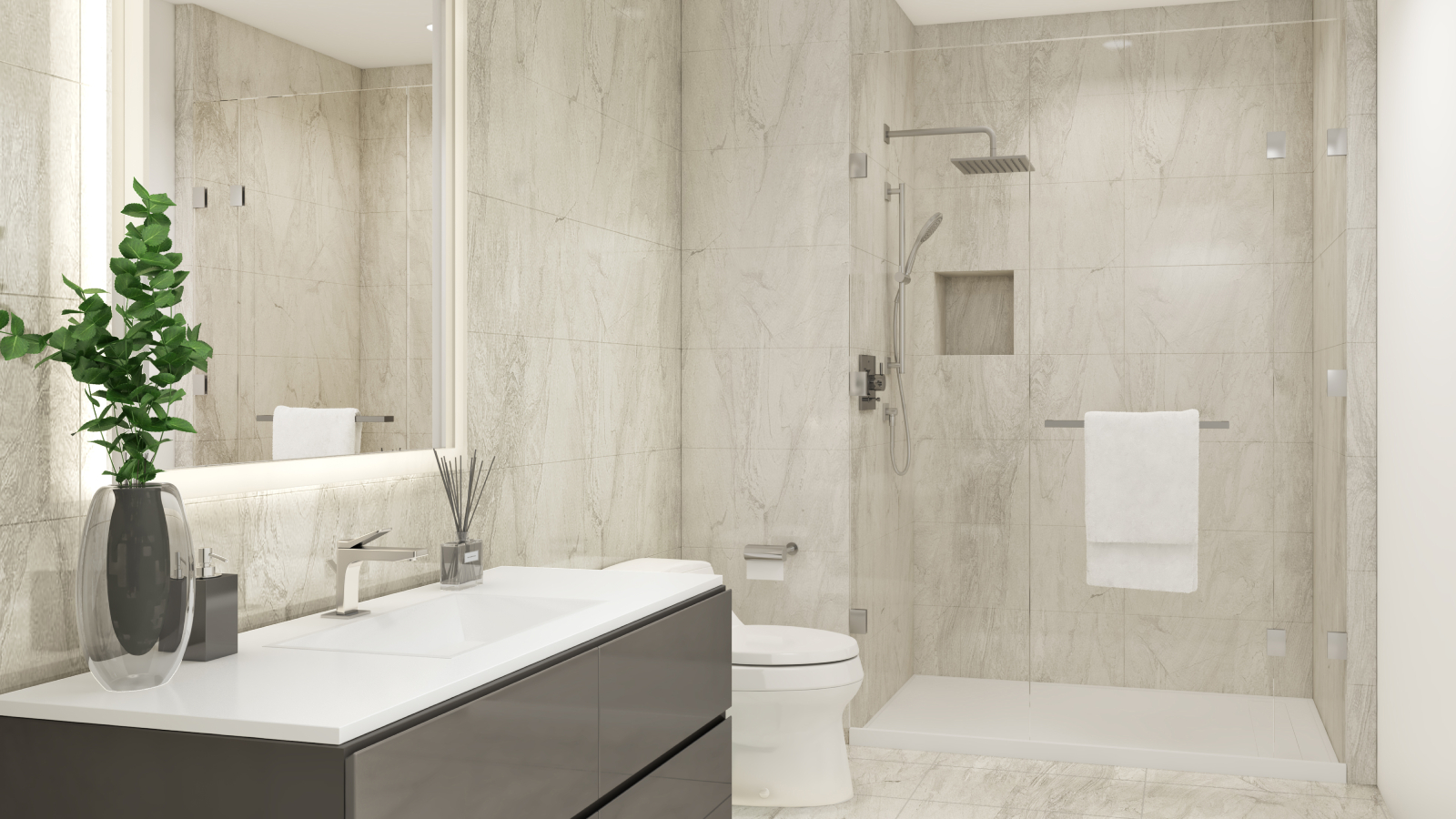 Bathroom Suede Color Scheme
This grounding palette, suede, is stately and elegant. It pairs intricately veined light hues with tonally similar Antoniolupi vanities that provide a gentle contrast with the darker floor. Antoniolupi countertops with integrated sinks are made with Flumood.
Bathroom Linen Color Scheme
This is understated calm and relaxation. The linen palette is bright and restorative, with glossy tile with marble features surrounding gray Antoniolupi vanities. The countertops, also Antoniolupi, are made with Flumood, which has a satin feel with integrated sinks.
Kitchen Suede Color Scheme
Dig into deep, lavish interiors: Imported Italian cabinetry by Ernestomeda in a dark suede finish harmonizes with contrasting elements to exude substance and taste.
Kitchen Linen Color Scheme
Luxuriate in brilliant, airy interiors. Flow from fine Italian cabinetry from Ernestomeda in a natural linen finish through luxurious Caesarstone countertops through high-end appliances in a muted, neutral symphony.