Hirsch Bedner
Associates
Designer: Kathleen Dauber
HBA, a leading hospitality interior design firm with offices around the globe, was tasked with translating the Avenue vision through interiors and design experiences.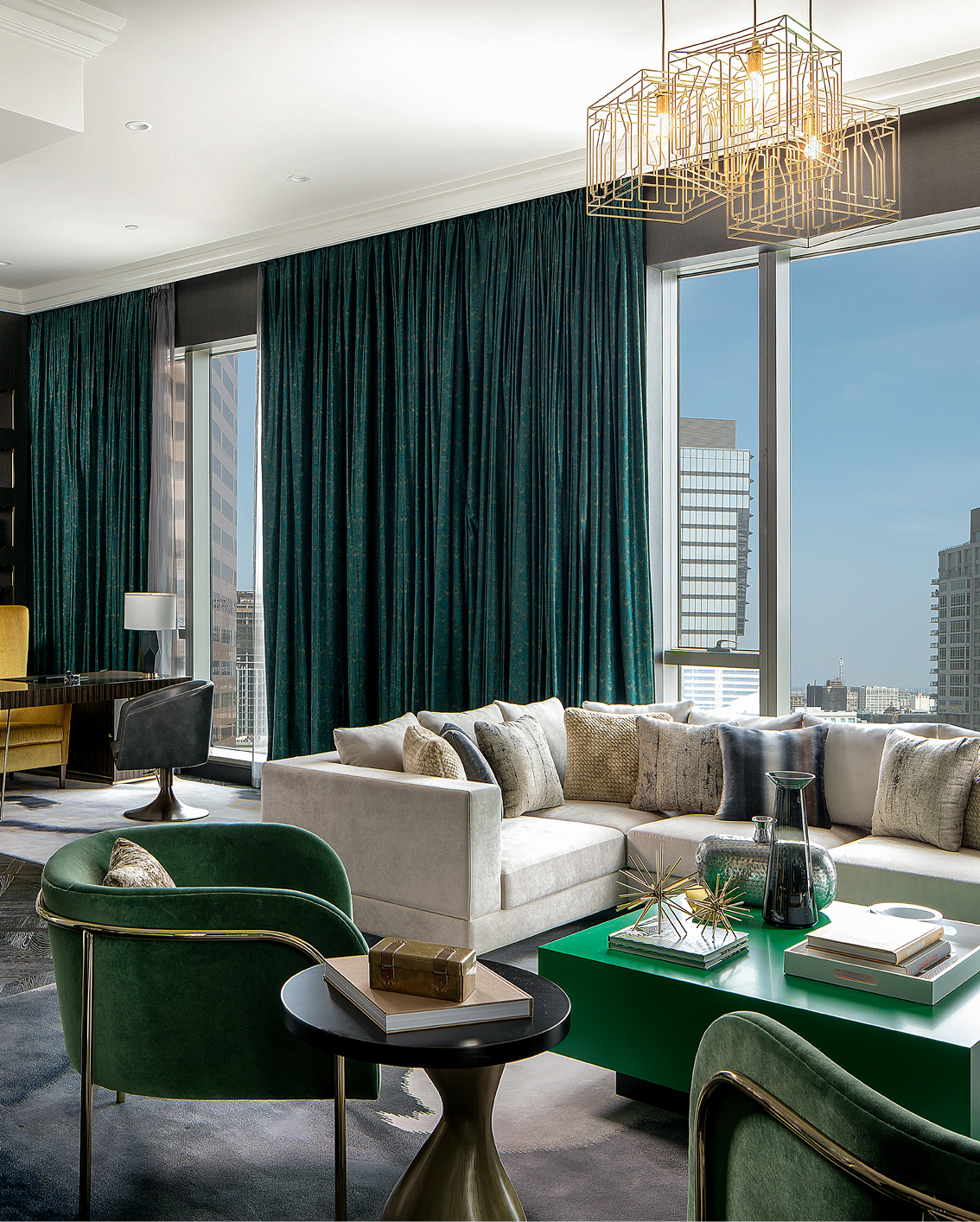 KATHLEEN DAUBER
It's fascinating how the lakes surrounding Bellevue change in appearance from one season to the next, mirroring the vivid, natural transformations reflected in them. Those transformations became an inspiration for three color palettes we offer to Estate buyers.
Interiors by HBA Offer
Drama and Texture
An integral part of architecture, great interior design focuses on creating interior spaces that make the building both functional and aesthetically appealing.
"Our role is to translate developer Andy Lakha's vision for the project into reality through interiors and resident experiences that match and surpass the incredible architecture of the project and high expectations of the buyers," says Yulia Bekar, lead designer at HBA, a leading hospitality interior design firm with offices around the globe. The HBA team discusses the creative process, inspiration and collaborative efforts to create spaces that are as livable as they are dramatic.
The Team
We are very fortunate to work with experts in the field to develop Avenue, a project that has no parallels in the market. We are working closely with Fortress Development, Weber Thompson as the conceptual architects and Collins Woerman as the production architect, and various specialty consultants to make sure we strive above market standards in our planning, finish quality and variety of amenities. I believe the best ideas are born in collaboration and that's exactly how we approached working on this project.
Creative Process
We always start with the developer's vision. Like an artist, the developer chooses the style for his future masterpiece and then we gather the information about the area, its history and nature to find the elements that make our project location like no other place. We usually end up with several inspiration lines that are woven together into a storyline that becomes a narrative for all our future design work.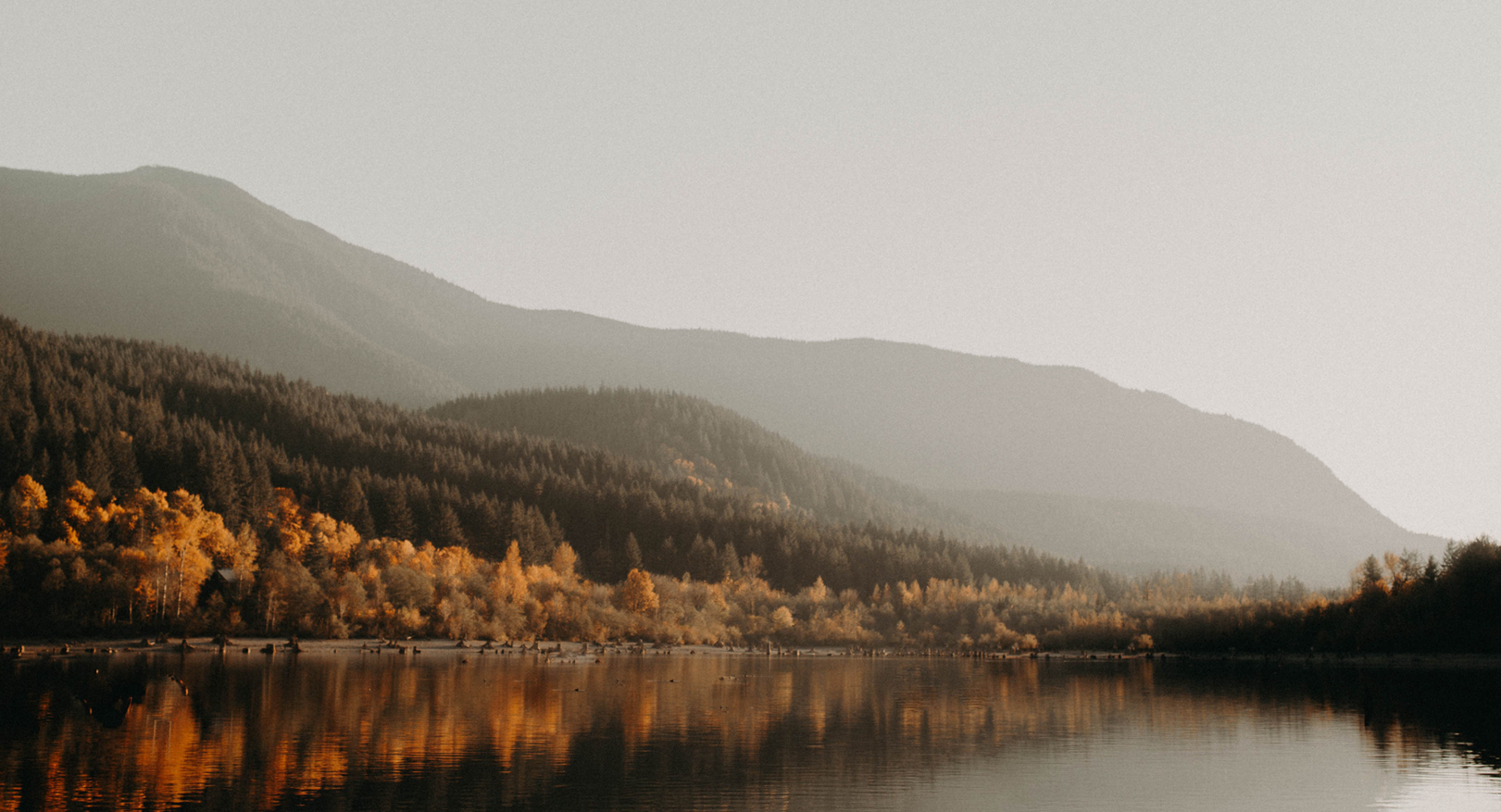 Inspiration
Avenue's architecture was one of the first sources of inspiration. Refined, sleek and contemporary towers are beautifully balanced by warm and inviting urban grounds. In the public area interiors we incorporate elements inspired by curvilinear shapes adorning the façade of the building.
The amenity spaces and common areas were inspired by the architecture and Andy's vision for the project. It's an elaborate symbiosis of sleek and contemporary design expressed in space planning and color palette that is woven together with urban textures and art installations of modern Pacific Northwest.
When it comes to the estates, we were inspired by Lake Washington and Lake Sammamish, which surround the city of Bellevue and, when observed from the sky, frame it like a setting frames a jewel. It's fascinating how from season to season they change in appearance, mirroring the vivid natural transformations reflected in them. Liquid and reflective, almost like metallic surfaces, they change in color from fresh and monochrome nickel in winter and spring, to warm and bright summer gold and to rich and layered fall bronze. Those transformations became an inspiration for three color palettes we offer to buyers.
Creating a Storyline
The storyline is an essential part for any project. However, to every creative chapter of our work, there is a technical and data-driven chapter to follow. After we determine our storyline we move on to market research and we find out if there are any comparable properties and what they offer. We always want to be above and beyond the standard, and this is an essential step to determine what we are up against.
When competition and market standard is determined we get into material and furnishing selections. Based on all previous steps, we choose materials and techniques that are the best to emphasize project vision, inspiration and, most importantly, exceed buyers' expectations.