Natural light and endless views from every floor.
URBAN LUXURY WITH TOP-OF-THE-LINE COMFORTS
Each home is a sophisticated retreat that fuses custom comforts, perfectly considered spaces and incomparable views.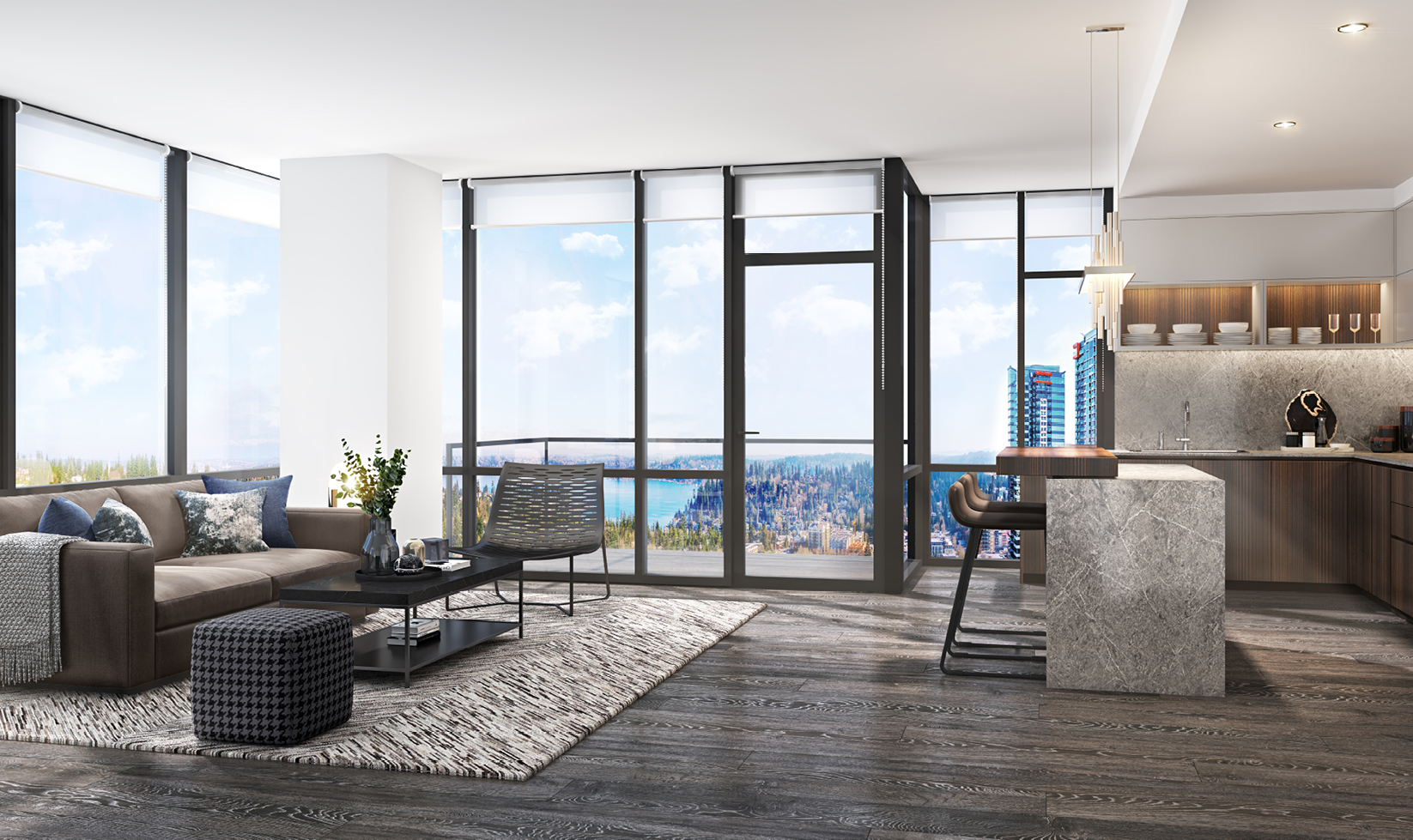 Every space is crafted to perfection to ensure harmony and balance.
Each home is smart, functional, and elegantly appointed with top-of-the-line fixtures from the most celebrated global brands. With extreme attention to detail, every aspect of the home has been carefully chosen and designed to enhance the art of living.
Interiors take design cues from the mountains, the lakes and organic elements that reflect the true aesthetics of the Pacific Northwest.
Every room in your home is designed to create a sense of balance and wellbeing—from harmonious shades and discreet textures to clean lines and subtle forms.